Custom Wine Tour Experiences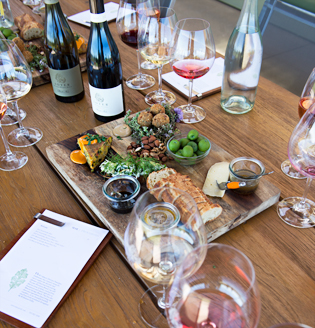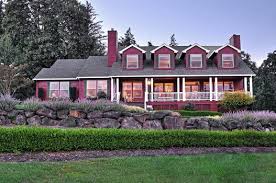 Duration: 8 Hours (approx.)
Location: VANCOUVER, WA
Product code: CWT-1
CUSTOM WINE TOUR EXPERIENCES
We each have unique tastes in food and wine. We take assisting Guest's in the planning of their wine and culinary vacations and business outings very serious. Everything must be perfect.

Design

Celebrating an anniversary, birthday, entertaining clients or simply exploring the Willamette Valley. We will create a special wine tour experience that fits your unique interests and requirements.
Build
We will put together two suggested itineraries for your review. The itineraries will include the best wineries, accommodations and culinary experiences in the Willamette Valley.
We Will Plan Your Affordable Wine Tour Experience
We will provide you with a free, no-obligation 'Custom Wine Tour Itinerary' that includes two wine tour experiences for your review, comments, and suggestions.
Here are two Custom Wine Tours we recently put together for Guest's
Custom Wine Tour Example Number 1
0945AM - Pick-up at the Atticus Hotel & depart for Domaine Drouhin Oregon Winery
1000AM - Arrive Domaine Drouhin Oregon
The experience is called 'French Soil, Oregon Soil and Comparative Tasting' and begins at 1000AM. The Drouhin Family's winemaking roots run deep, having take hold in Burgundy's best vineyards more than a century ago. Through the years, there has been a clear link, a continuum, that inhibits Maison Joseph Drouhin, and now Domaine Drouhin in Oregon. Few winemakers have the opportunity to make wines from the same grapes grown 7,500 miles apart from one another. Fourth generation winemaker, Veronique Drouhin has been in Oregon since 1988 and her families estate in Burgundy dates back to 1880 in Burgundy.
You will be guided through their 4-story gravity flow winery, focusing on what makes Pinot Noir and Chardonnay from Oregon and Burgundy are similar, yet so distinctly different. Following the tour, you will be guided through a seated comparative tasting of five wines, including Chardonnay and Pinot Noir from Domaine Drouhin Oregon and France with a selection of fine cheeses.
1130PM - Depart Domaine Drouhin Oregon for Lingua Franca

Lingua Franca was co-founded by Larry Stone, David Honig, and Dominique Lafon in 2015, inspired by the exceptional vineyard site in the Eola-Amity Hills that Larry bought in 2012. They soon hired Thomas Savre, a brilliant young winemaker with work experience at some of the best domaines in Burgundy and an inquisitive mind. All are committed to farming and winemaking practices that respect the environment, believing that complex and undisturbed ecosystems help to create the most interesting and seductive wines.
1200PM - Arrive Lingua Franca
145PM - Depart Lingua Franca for Cristom Vineyards

Cristom Vineyards began a quarter of a century ago as a collaboration between an engineer and a biochemist who each possessed a deep-rooted respect for the land, the natural winemaking process, and Pinot Noir. 25 years later, second-generation winegrower and owner Tom Gerrie leads winemaker Steve Doerner and our tenured viticulture team in tending our Estate vineyards, and producing elegant, dynamic wines, recognizable by our hallmark style of whole-cluster fermentation by native yeasts.

200PM - Arrive Cristom Vineyards
345PM - Depart Cristom for the Atticus Hotel to freshen up
A luxury lifestyle hotel in Historic Downtown McMinnville–the heart of Oregon Wine Country–the 36 room Atticus Hotel has grown out of the roots of our community. Our appreciation of the magical town of McMinnville and the surrounding Willamette Valley is second only to the unique understanding we have of it — something we're eager to share at every opportunity

415PM - Arrive Atticus Hotel
640PM - Depart the Atticus Hotel for The Painted Lady - Dine at the only Forbes Four Star & AAA Diamond Experience.

This charming Victorian restaurant is located in the epicenter of Oregon Wine Country and surrounded by more than 500 wineries and the bounty of the Willamette Valley
You're in for a remarkable evening the minute you step inside the picket fence at this wine-country jewel set in a romantic Newberg Victorian, where the world-class Pacific NW tasting menus are
fascinating in their variety, seasonality and freshness; well-orchestrated service and fabulous local vinos add to the stellar experience.
~Zagat's Guide"
Dinner is payable directly to The Painted Lady

Depart The Painted Lady when Guest's are ready for the Atticus Hotel.

Example Number Two
NOON - Pick-up at Private Vineyard Accommodations after a 'Sparkling Breakfast' & depart for Beaux Freres

1220PM - Arrive Beaux Freres

The Beaux Frères Vineyard is located on an 88-acre farm atop Ribbon Ridge in the Chehalem Valley near Newberg (Yamhill County, Willamette Valley, Oregon, USA). Tall and stately Douglas fir trees cover nearly 50 acres of the farm, with homestead and winery buildings occupying another 8 acres. The vineyard is situated on 30 acres (24 of which are planted) of steep, contiguous southeast, south and southwest facing hillsides of Willakenzie soils at elevations of around 400 feet. Planting began in 1988 with tightly planted Pinot Noir vines spaced at adensity of about 2200 plants to the acre. The oldest vines in the vineyard are now a seasoned 29 years of age, and the vineyard as a whole is a mixture of own-rooted Pommard and Wädenswil clones and younger Dijon clones on phylloxera-resistant rootstocks.
0200PM - Depart Beaux Freses for Patricia Green Winery

In February, 2000 Green Cellars came into existence. At the time it was a radical notion that one of the small handful of female winemakers in the state would leave her day job, purchase an existing winery and vineyard and begin a winery under her own name. That was 18 years ago, times have changed and Patty unexpectedly passed away in late 2017 leaving behind a legacy of soulful, vineyard-based Pinot Noir winemaking. Her memory, passion and skill live on in the people and place she left behind.
330PM - Depart Patricia Green for Bergstrom Wines
For twenty years, the Bergstrom Family has been producing Oregon wines from the Willamette Valley. They are consistently recognized by the industries publications.
345PM - Arrive Bergstrom Wines
500PM - Depart Bergstrom Wines for Private Vineyard Accommodations
520PM - Arrive Private Vineyard Accommodation
630PM - Depart Private Vineyard Accommodations for Tina's Restaurant - Northwest Wine Cuisine

Tina's opened in October 1991 as one of the first fine dining restaurants in Dundee. Over the years it has become a familial business and a classic staple of Willamette Valley wine country. Owners Michael & Dawn Stiller, and Dwight & Karen McFaddin have taken Tina's to new heights, and strive to continue to offer quality interpretations of classic dishes and daring new ventures into the uncharted territories of food. Blessed with the varied bounty of the region, Tina's makes great effort to use locally sourced ingredients, and embrace seasonal trends. They believe in sustainability, and responsible use of the land that brings us such a beautiful palette of flavors.
Depart Tina's to Private Vineyard Accommodations when Guest's are ready