2-Day 'Old World Wine Tour Odyssey'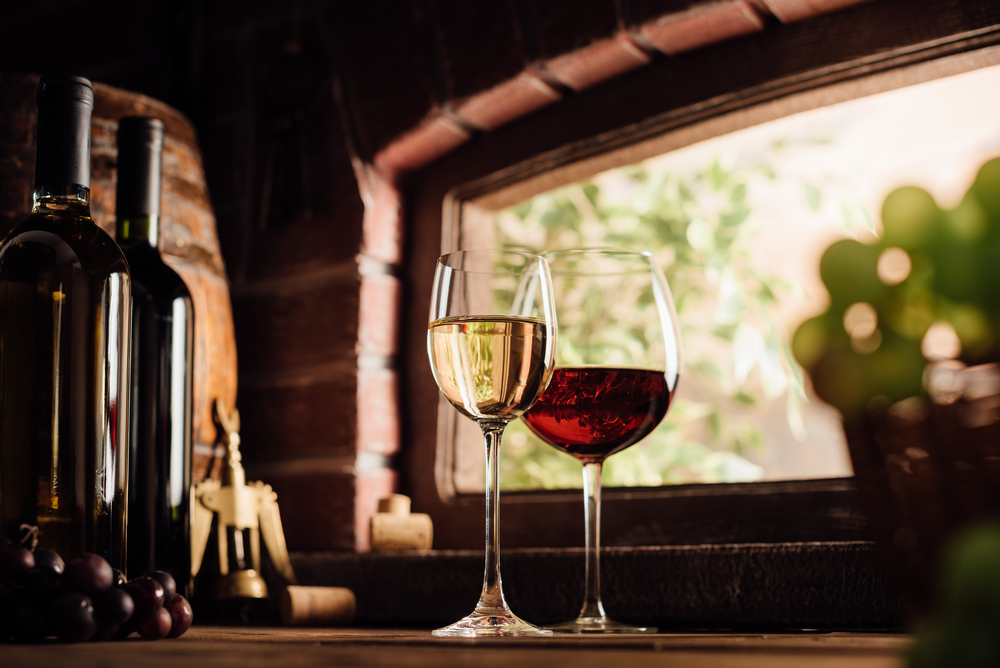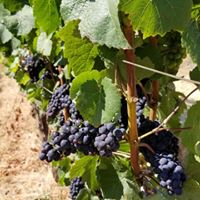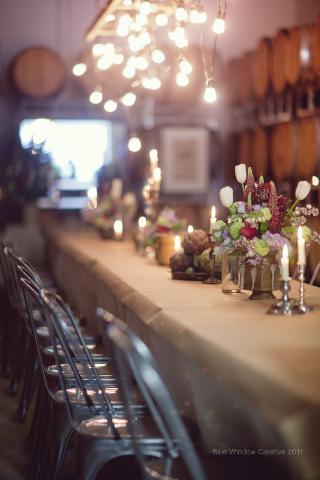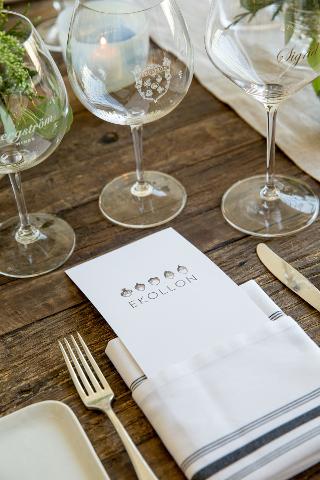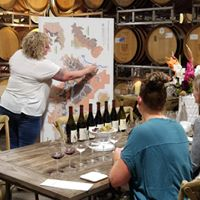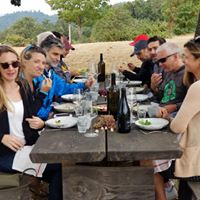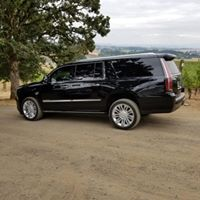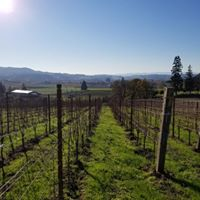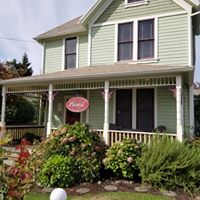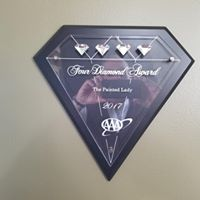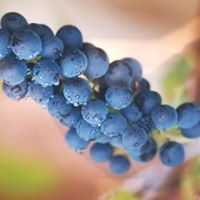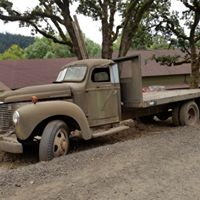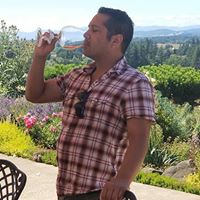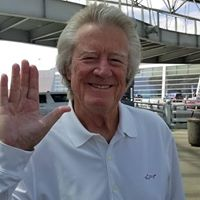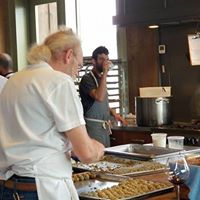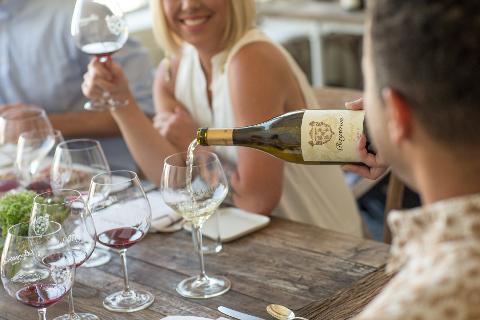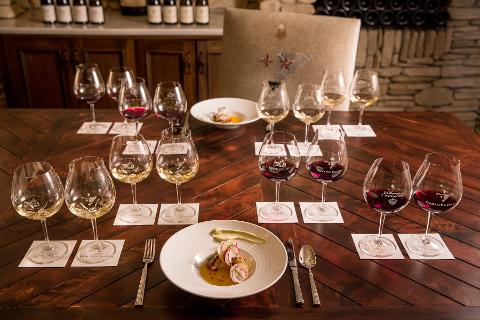 Duration: 2 Days (approx.)
Product code: OWIWT-2
The French Continue to Blaze New Wine Trails in Oregon - A Long History
The French have always had a close relationship with the early vintners such as David Lett, Charles Coury, and David Adelsheim, who traveled to Burgundy to study and establish relationships that laid the groundwork for future relationships between Oregon and French winegrowers and winemakers.
A group of accomplished winegrowers and winemakers who saw the potential in Oregon for the finest Pinot Noir in the world. Robert Drouhin, the Chairman of Maison Joseph Drouhin from 1957 to 2003, established the first Burgundy presence in Oregon 32 years ago in 1987, Domaine Drouhin Oregon.
The French are intrigued with the opportunity in Oregon as Jean-Nicolas Meo from Nicolas-Jay Winery in Oregon's Willamette Valley has noted, they are excited by the idea of taking what they have learned from the grands and premiere crus of Burgundy and applying it to a new region, a new climate, new soils, and new vineyards. There also is the attraction of building something from scratch.
BELOW IS A SUGGESTED ITINERARY FOR YOUR PRIVATE WINE TOUR EXPERIENCE
Suggested Accommodations - Black Walnut Inn & Vineyard or Atticus Hotel
Lunch at Winery - Both Day's
Suggested Dining – Optional / The Painted Lady
Winery Dinner - Optional
Privately Chauffeured Luxury Full-Size SUV - (up to 6 Guests)
The Old-World Wine Tour Odyssey
This two-day 'Wine Tour Experience' visits a group of eight accomplished French and French-influenced winegrowers and winemakers who saw the potential in Oregon for the finest Pinot Noir.
Wineries include:
Antica Terra Winery
Beaux Freres Winery & Vineyard
Bergstrom Wines
Domaine Drouhin Oregon
Domaine Roy & fils
Domaine Serene
Lingua Franca
Nicolas-Jay

On Day-One Your first stop - Domaine Drouhin Oregon, the first French family to plant vines in the Valley. Your second stop will be AnticaTerra where you will experience Maggie Harrison's wine making and much more. Forbes critic, John Mariani recently stated that your third experience at Domaine Serene's 45th Parallel was "one of the finest meals I've ever enjoyed on the West Coast."
Day-Two begins at Bergstrom Wines where you will experience a lunch with great wine paired with Chef delights followed by a fantastic scenic drive to Lingua Franca for a tour and wine tasting.Your next stop is Beaux Freres followed by a free evening to enjoy gourmet culinary dinner experience at a restaurant of your choice.
YOUR SUGGESTED ITINERARY
DAY ONE
930 AM - Pick-up Guest's at accommodations to Domaine Drouhin
1000 AM - Arrive at Domaine Drouhin for French Soil, Oregon Soil, and Comparative Tasting
The Drouhin family's winemaking roots run deep, having taken hold in Burgundy's best vineyards more than a century ago. Through the years there has been a clear link, a continuum,that inhibits Maison Joseph Drouhin, and now Domaine Drouhin Oregon.
Few winemakers have the opportunity to make wines from the same grapes grown 7,500 miles apart from one another. Fourth generation winemaker,Veronique Drouhin has been in Oregon since 1988 and her families estate dates back to 1880 in Burgundy.
Guest's will be guided through their four-story gravity flow winery, focusing on what makes Pinot Noir and Chardonnay from Oregon and Burgundy similar, yet so distinctly different. Following the tour, you will be guided through a seated comparative tasting of five wines, including Chardonnay and Pinot Noir from Domaine Drouhin Oregon and France with a selection of fine cheeses.
$40 per Guest payable directly to Domaine Doughin
1200 PM (NOON) - Domaine Serene - 45th Parallel - An Oregon and French Wine Tasting Experience
Forbes critic, John Mariani recently stated that the 45th Parallel was "one of the finest meals I've ever enjoyed on the West Coast."
Take a culinary journey and explore an in-depth look at the history of Château de la Crée - Domaine Serene's sister winery in Burgundy. This thoughtfully curated wine and food pairing, prepared by the Domaine Serene Culinary Team, allows guests to discover the Château's storied vineyards throughout the Côte d'Or. Travel along with us while we review the nuances of terroir by tasting our Burgundian and Oregon wines side-by-side – all elevated by locally sourced small plates paired to perfection.
$125 per Guest / $75 Domaine Serene Members - payable directly to Domaine Serene
230 PM - Antica Terra - Old World Wine Tasting Tour from Maggie Harrison
Old World Wine Tour Tasting: A comprehensive tasting featuring our current release and a rotating selection of inspirational bottlings from around the world. The tasting can cover a vast range; from grower Champagne and Grand Cru Burgundy to esoteric bottlings made from rare, indigenous grapes and from winemakers who employ innovative techniques that advance the limit of flavor. We serve the wines from a state of the art Enomatic Wine System where they are preserved under surgical grade argon. Wines are served alongside a selection of small plates curated by our in-house chef Timothy Wastell.
$75 per Guest - payable directly to Antica Terra
430 PM - Return Guest's to Accommodations
700 PM - Optional dinner at The Painted Lady - Dine at Oregon's only Forbes Four Star & AAA Diamond Dining Experience
In 2005, owners Allen Routt and Jessica Bagley saw a bright future in the quaint town of Newberg, Oregon. Not long after opening, The Painted Lady Restaurant quickly became a fine dining destination. Now, 13 years later, Allen and Jessica are thankful for the thousands of global travelers who passed through their white picket fence to experience an unforgettable food journey crafted from the fine ingredients and wines sourced from the Willamette Valley and beyond.
You're in for a remarkable evening the minute you step inside the picket fence at this wine-country jewel set in a romantic Newberg Victorian, where the world-class Pacific NW tasting menus are fascinating intheir variety, seasonality, and freshness; well-orchestrated service and fabulous local vinos add to the stellar experience.
~Zagat's Guide
1000 PM - Return Guest's to accommodations
YOUR SUGGESTED ITINERARY
DAY TWO
1030 AM - Pick-up Guest's at accommodations
1100 AM - Bergstrom Winery - The Ekollon Tasting & Pairing Experience
In the fabled Red Hills of Dundee, the birthplace of Oregon Pinot noir, our original estate vineyard continues to inspire and guide us. Let us welcome you to this historic and celebrated place, and into the home of our founders, John and Karen Bergström. We begin with a vineyard and garden stroll, exploring biodynamic farming practices while taking in views of the Willamette Valley. Next, you will enjoy an elegant and private seated tasting, featuring an extended flight of our limited production wines. This tasting is accompanied by a chef-curated menu, featuring seasonal and locally sourced bites.

$75 per guest. $45 for Club Members (up to four tastings). Payable directly to Bergstrom Wines
Enjoy two tastings with our compliments upon purchase of a 12-bottle case.

100 PM - Lingua Franca - Communal Tasting and Winery Tour
When California's 2014 earthquake subsided, internationally acclaimed wine consultant and Master Sommelier, Larry Stone, surveilled the damage of his Napa home and thought, "If we build a winery in Oregon, it should be built to withstand an earthquake."
- Vines and Wines
Lingua Franca was co-founded by Larry Stone, David Honig, and Dominique Lafon in 2015, inspired by the exceptional vineyard site in the Eola-Amity Hills that Larry bought in 2012. They soon hired Thomas Savre, a brilliant young winemaker with work experience at some of the best domaines in Burgundy and an inquisitive mind. Together they have assembled a team of talented and passionate members. All are committed to farming and winemaking practices that respect the environment, believing that complex and undisturbed ecosystems help to create the most interesting and seductive wines.

$45 per guest . Payable directly to Lingua Franca
300 PM - Beaux Freres - Private Vineyard / Winery Tour and Tasting
Enjoy an in-depth exploration of our winery's history, our farming practices, and winemaking philosophy during a walk up the hill into the Beaux Frères Vineyard and tour of the winery before your tasting. Each tour and/or tasting described above is curated by a Winery Guide.
While on vacation in 1986, Michael Etzel came upon an 88-acre pig farm for sale located on Ribbon Ridge in the Northern Willamette Valley, Yamhill County, Oregon. After some deliberation, Michael purchased the farm with his brother-in-law (the French idiom is "beaux frères"), Robert Parker, Jr.
Michael uprooted his young family from Colorado and moved to the farm the following summer. He began his focused pursuit as a vineyard manager by planting only Pinot Noir and slowly transforming the old pig and dairy farm into his jewel. While planting his own vineyard, Michael worked four harvests at Ponzi Winery. In 1990, Michael harvested his first crop and sold the grapes, except enough to make one barrel, to winemakers Ken Wright and Dick Ponzi.
In 1991, a renovation of one of the barns led to the creation of Beaux Frères Winery. With each new vintage, Michael's efforts further unveil his pursuit of Pinot Noir that is the purest expression of the vineyard.
$75 per guest. Payable directly to Beaux Freres
430 PM - Return Guest's to Accommodations
700 PM - Optional Dinner at Tina's
Located in the beautiful Willamette Valley, Tina's is a purveyor of fine Wine Country Cuisine. Tina's Restaurant opened in October 1991 as one of the first fine dining restaurants in Dundee. Over the years it has become a familial business and a classic staple of Willamette Valley wine country. Owners Michael & Dawn Stiller, and Dwight & Karen McFaddin have taken Tina's to new heights, and strive to continue to offer quality interpretations of classic dishes and daring new ventures into the uncharted territories of food. Blessed with the varied bounty of the region, Tina's makes great effort to use locally sourced ingredients, and embrace seasonal trends. We believe in sustainability, and responsible use of the land that brings us such a beautiful palette of flavors.